Your store becomes digital!
All the management of your business, from waiters and tables to telephone or online delivery, just with the push of a button!
Ordering and booking control panel

Full control of your physical and online store! (Turnovers, Tables, reservations, Waiters, Delivery, Clientele, tracking and executing orders, issuing receipts and invoices by connecting to mydata!

Waiter App (Android & iOS)

Let waiters move into a new era by enabling easy - fast and wireless ordering, table transfers, receipts and tracking of any order.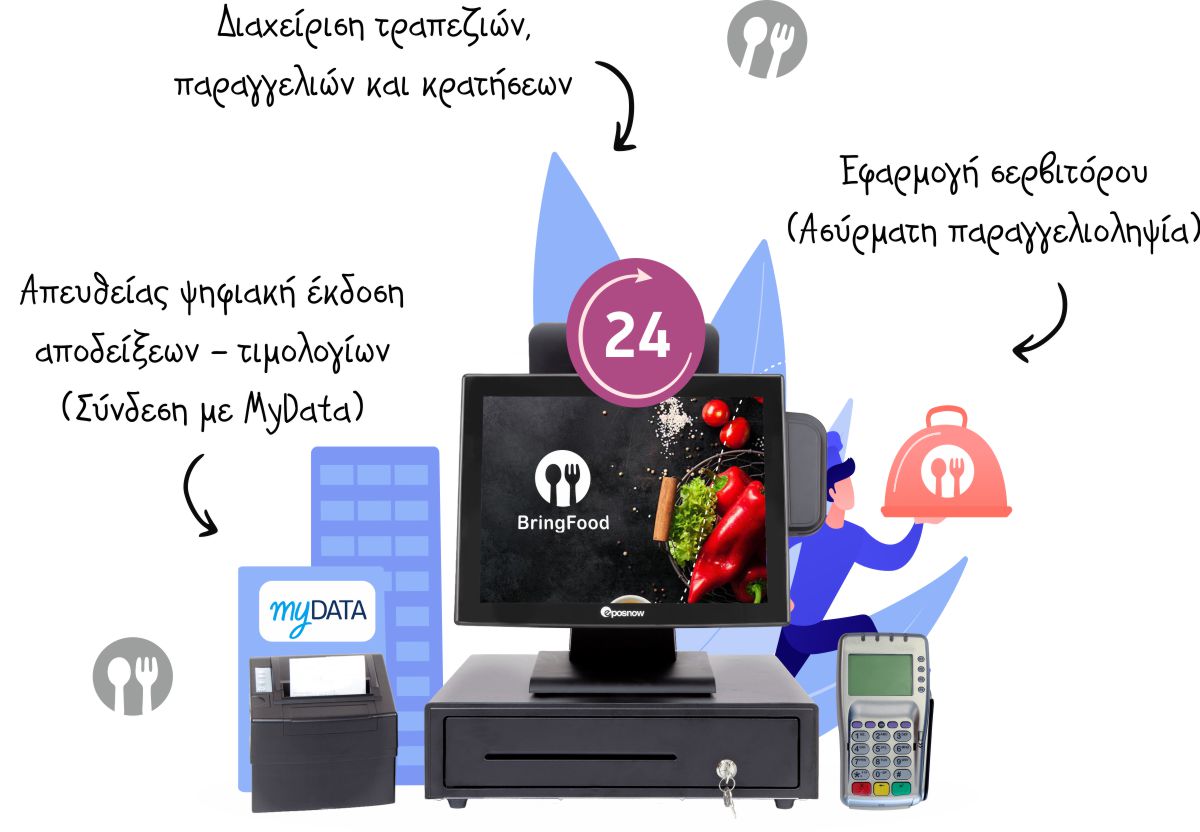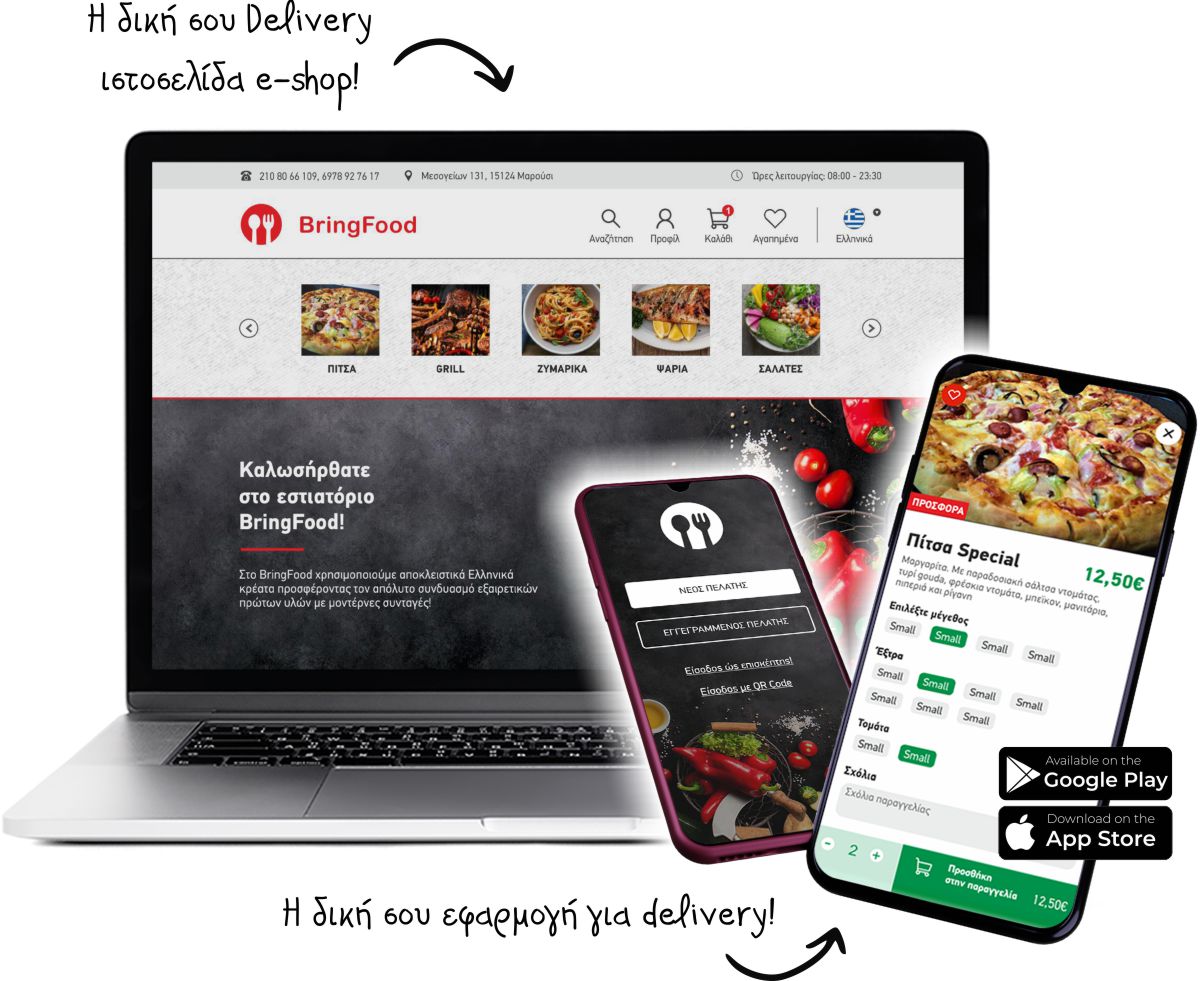 Online Ordering with no commissions!
Increase the turnover of your business and increase your clientele by creating an Online Delivery eshop without intermediaries and commissions!
Eshop - Online store - Ordering without commissions!

Set up the eshop you imagined for your business from scratch and complete orders without the slightest commission.

Mobile App (Android & iOS)

Give your customers the possibility to order easily and quickly through your own application without any commission!
Orderable online catalog!
Take off the operation of your store by giving the possibility of a digital catalog and... why not order to all your customers!
Direct update / payment

The customer also has the option to pay directly by card through the app, while orders arrive directly at your thermal printer for the fastest service possible!

Multilingualism

Digital catalog in Greek, English, German, French or any language the customer wishes!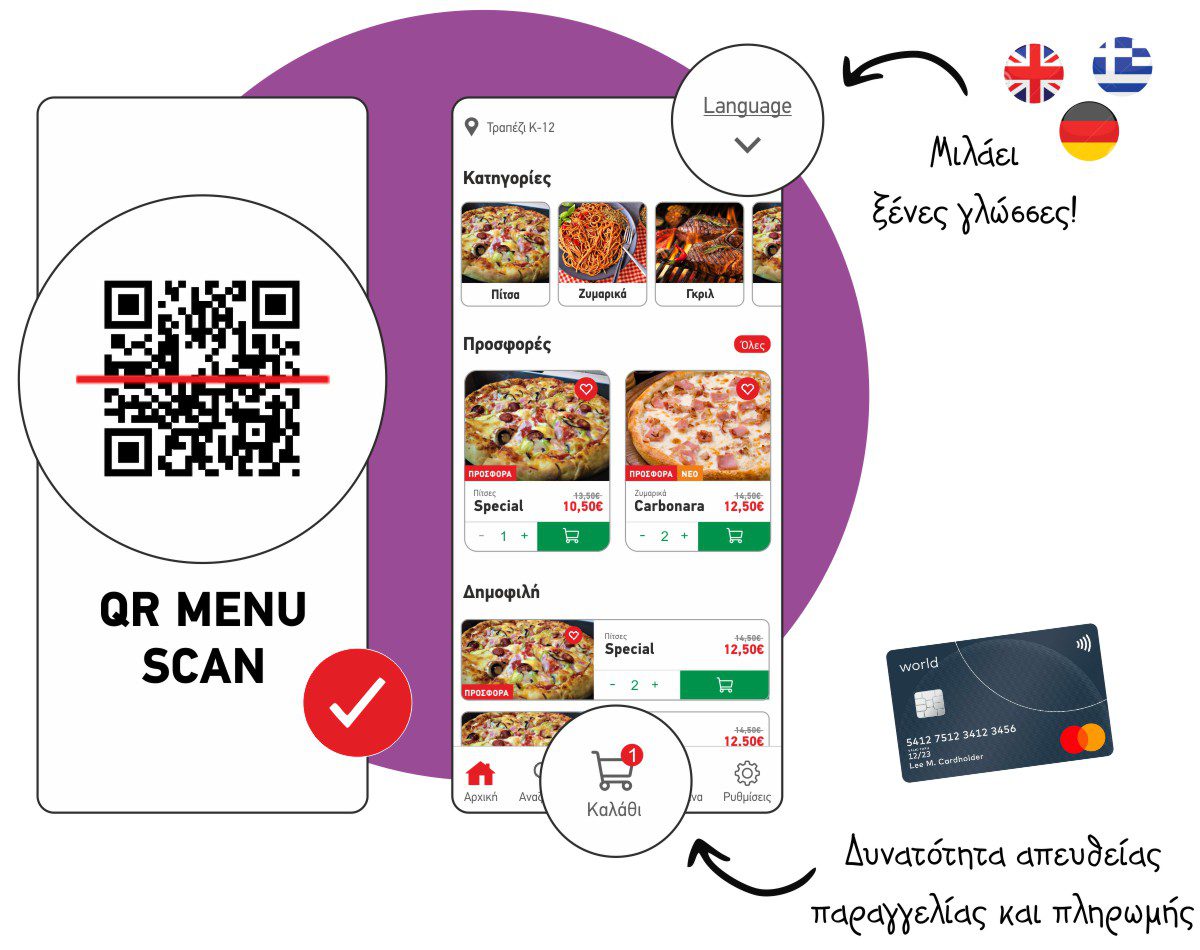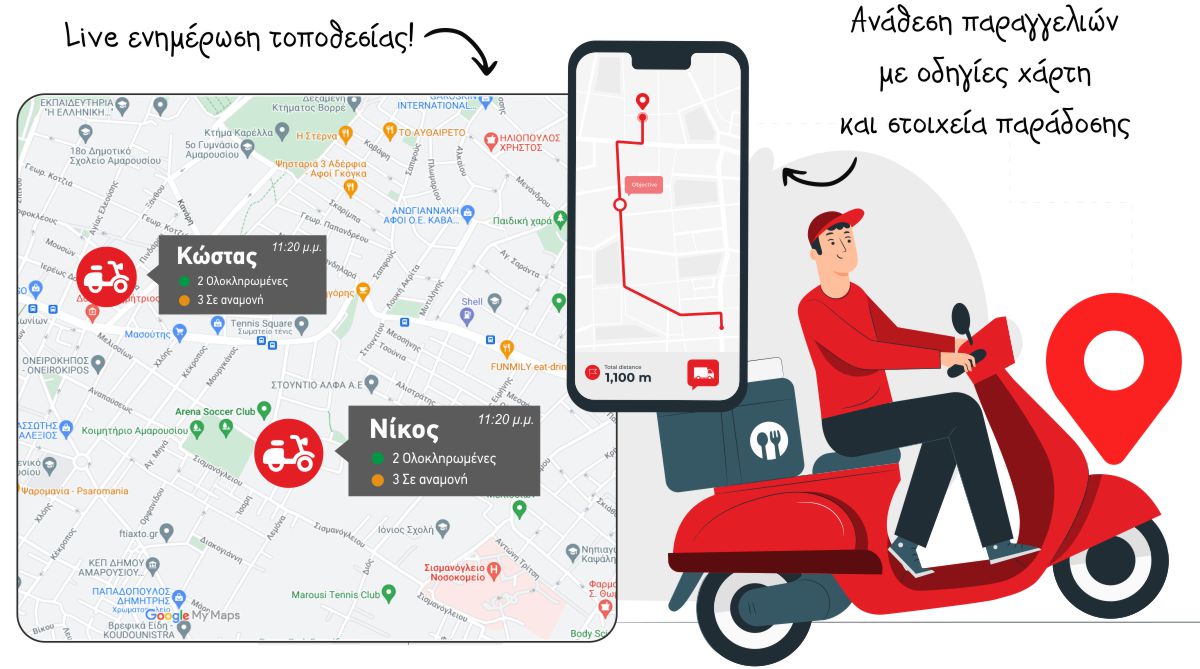 Order status and fleet tracking with Delivery Boy App!
Never before has hall and delivery management been so easy!
Delivery Boy app and fleet tracking!

Direct assignment of ready orders to the available delivery boys and live location updates from all machines via Google Maps!

KDS system

See at any time and moment what phase the customer's order is in (Waiting, processing, to be delivered, completed)
THE DASHBOARD.
One screen, endless possibilities!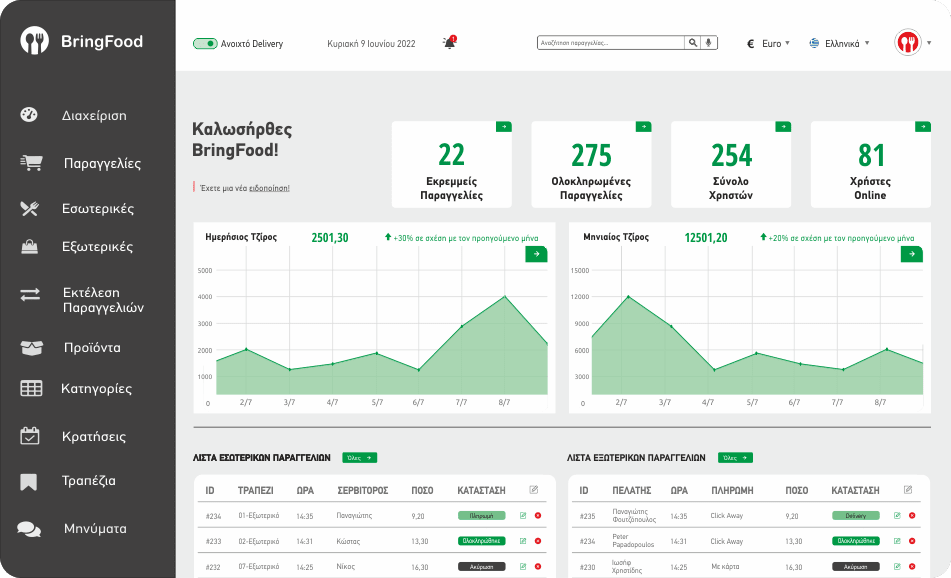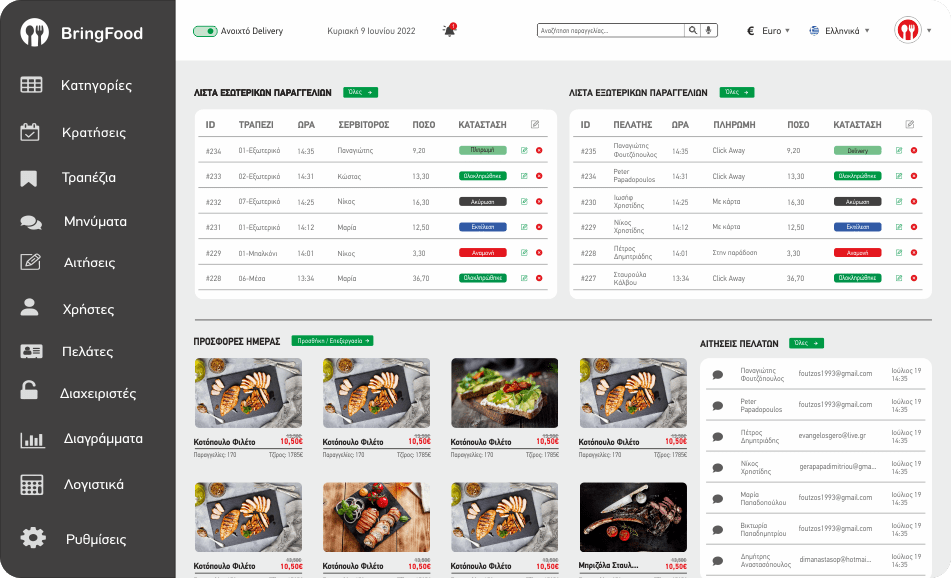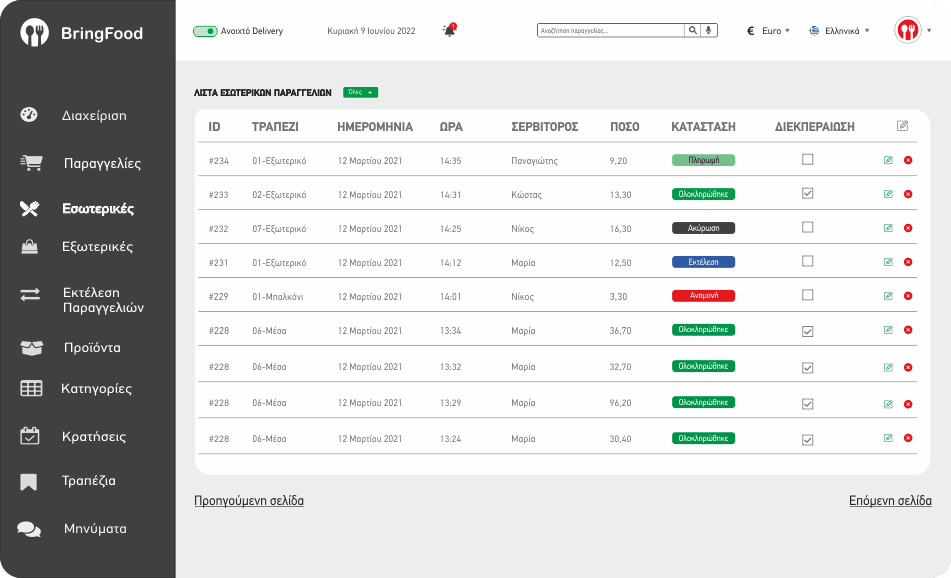 BringFood is aimed at businesses that want to increase their performance and profits without the need of any middleman!
Manage orders internally as well as externally by getting an online ordering system without the slightest commission!
Ξεκίνα μόνο με 25€ / μήνα!
Δημιούργησε το πακέτο που ταιριάζει στις ανάγκες της δικής σου επιχείρισης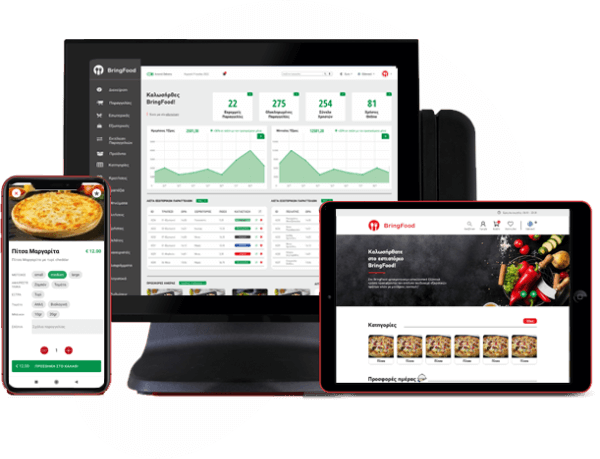 Επικοινωνήστε μαζί μας για να λύσετε όλες σας τις απορίες!
Ζητήστε μια δωρεάν παρουσίαση!