Online invoicing with MyData
Tax mechanisms are being abolished...but we are not worried! BringFood directly connects the documents you cut with AADE and MyData!
MyData direct sync

Issuance of documents by the cashier and the waiter in real time and synchronization with the AADE without additional actions.

Automatic / manual version option

Do you want the program to ask you with every order or cut the receipt automatically? Choose and act according to your needs!

Unlimited receipts / invoices and cancellation G

Retail and wholesale receipts without the slightest limit!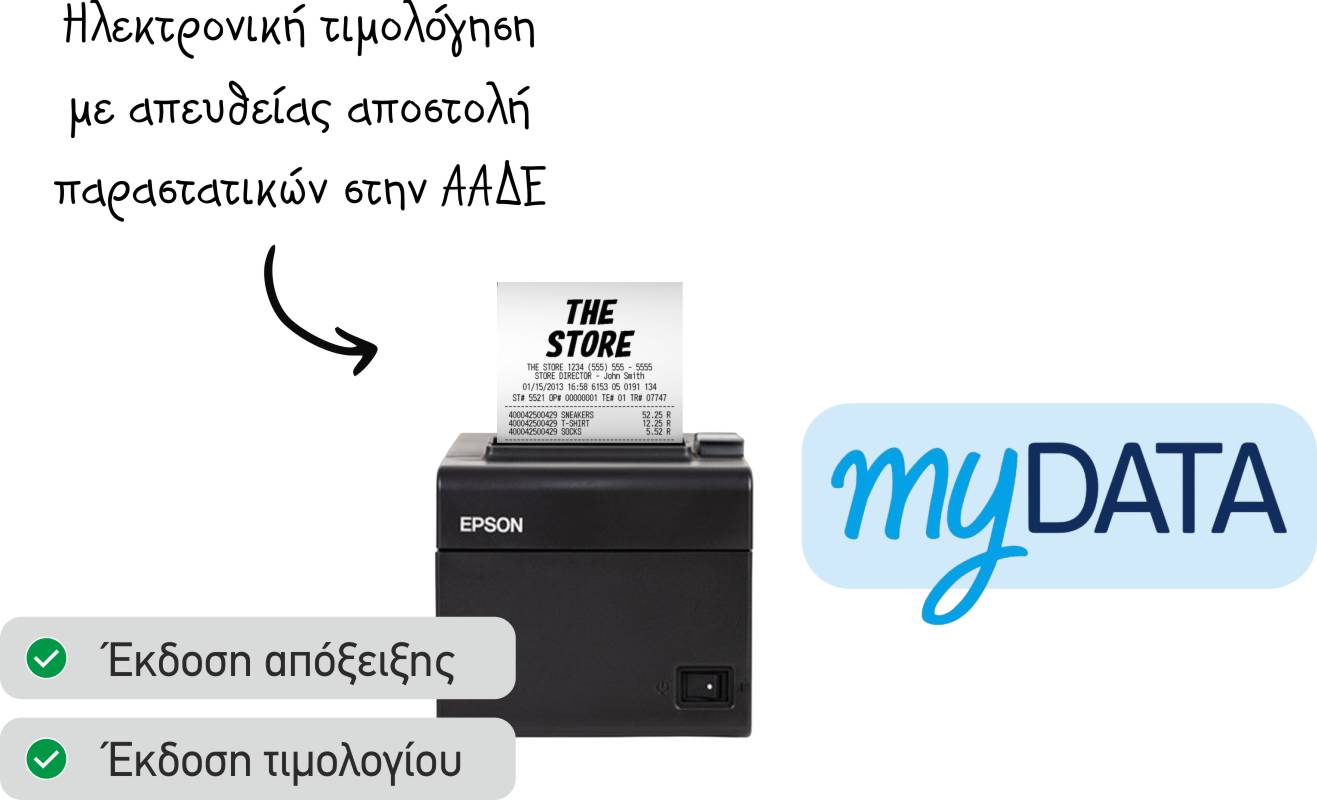 Caller ID and automatic billing!
Don't waste time typing in the customer's phone number...let the BringFood app do the work for you and get the order in seconds!
Real-time call recognition

Without the slightest loss of seconds on customer calls

FREE identification equipment

We provide completely FREE identification equipment (modem) and serve up to 2 phone lines!

Automatically find customer history

The program automatically finds the already registered customers and any data entered from previous orders!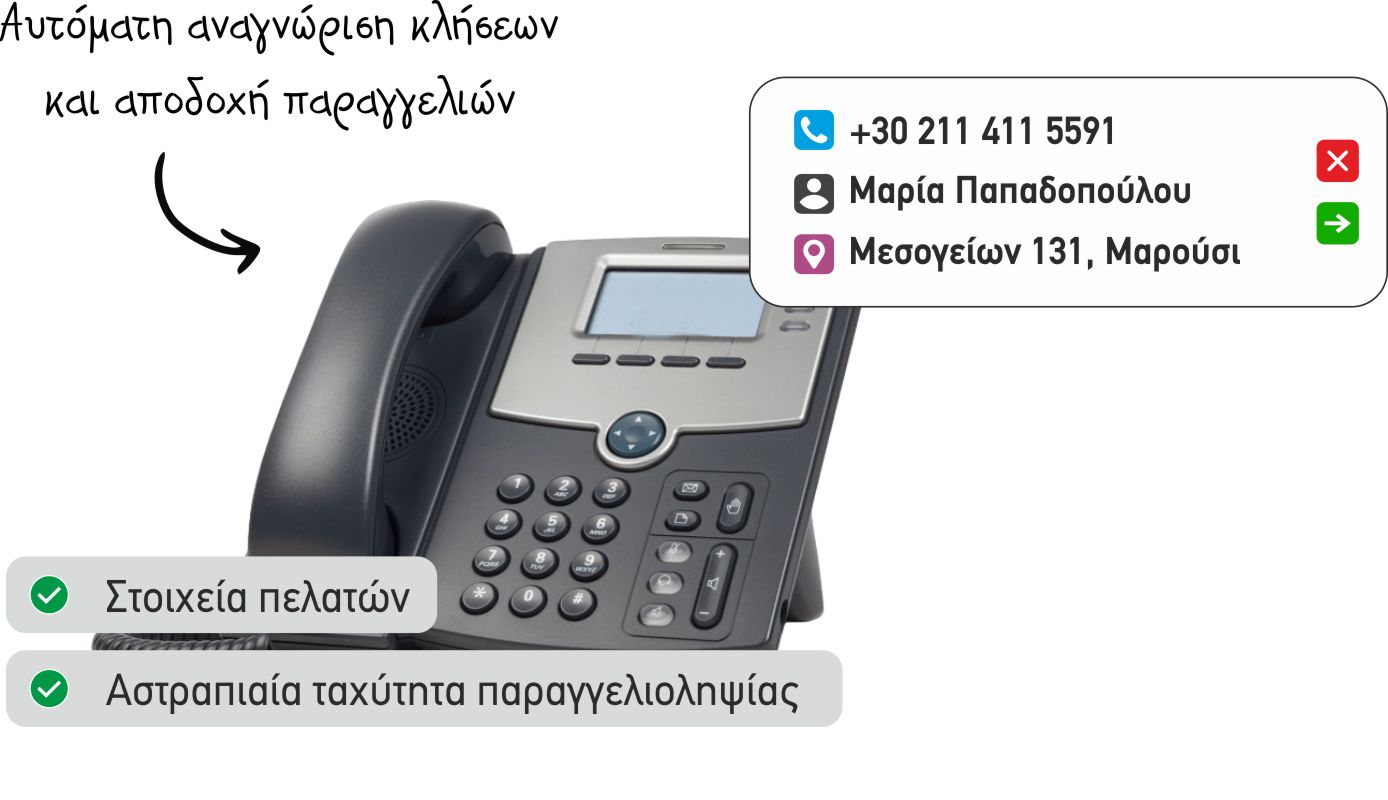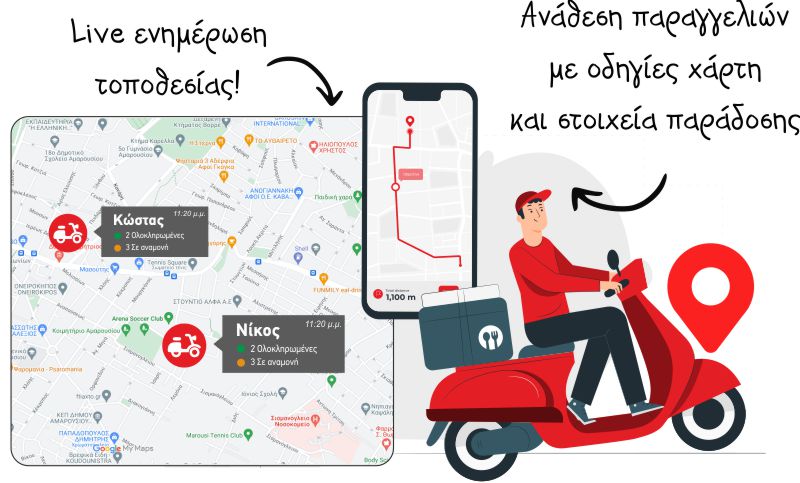 Order status and fleet tracking with Delivery Boy App!
Never before has hall and delivery management been so easy!
Delivery Boy app and fleet tracking!

Direct assignment of ready orders to the available delivery boys and live location updates from all machines via Google Maps!

Order Tracking (Customer)

Enable your customer to see the stage of the order and the route of the delivery boy on the map in real time!
Kitchen management with Kitchen Display System!
Set up your kitchen in the most professional way!
Order status display

All orders are displayed on the kitchen screen in real time, while the staff has the ability to change the status at the touch of a button!

Direct update of the kitchen

All new orders related to either the kitchen or the bar appear directly on the standby screen!

Update Waiters / Delivery Boy

Flexibility and speed since the staff is automatically informed every time a dish is ready for serving / delivery!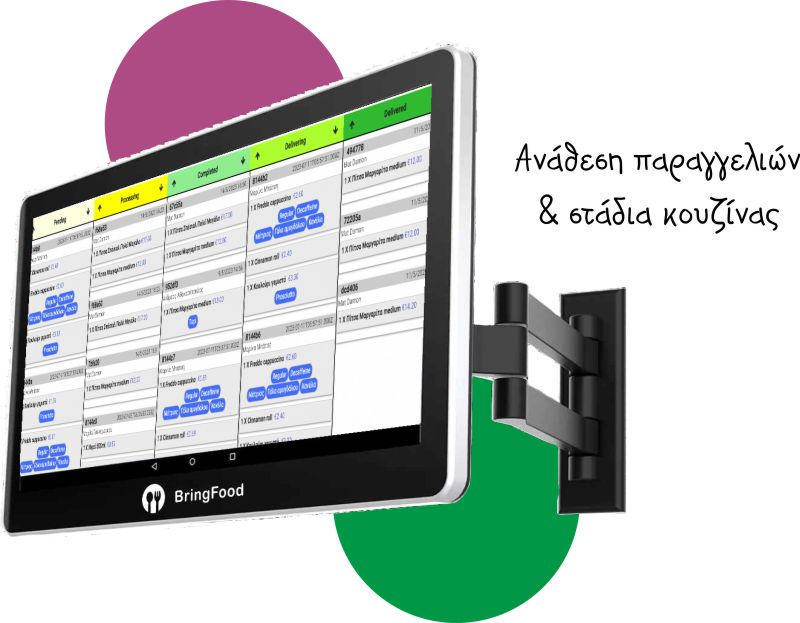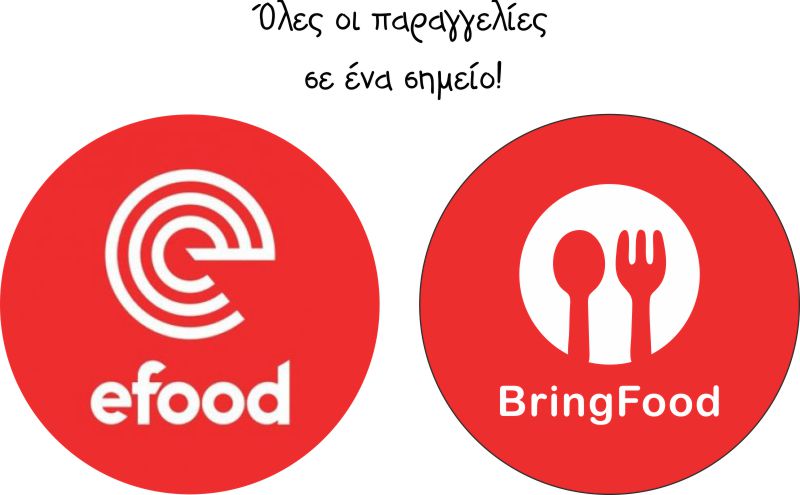 Synchronization with the eFood platform!
Now ordering through eFood goes through your own ordering program so you have complete control from just one checkout!
Issuance of direct receipt / invoice

Now you don't have to tap the eFood order one more time to cancel the receipt since it's already associated with your plan!

Enrichment of Statistics

To know exactly the turnovers and net profits, we have enriched the eFood orders in the statistics of your store!
Combine additional features that will take your business into the new era!
Contact us to solve all your questions!
Add your Headline Text Here