Your store becomes digital!
All the management of your business, from waiters and tables to telephone or online delivery, just with the push of a button!
Easy Management & Checkout Screen

Full control of your store! (Cashier & Transactions, Turnovers, Tables, Waiters, Delivery, Customer Service, tracking and executing orders, issuing receipts & invoices with mydata connection (Extra)!

Table reservation system

NEW!

Easily create, modify and find bookings by name, phone and time!

New era system in the ...Cloud!

Put an end to any connectivity problems you may have had with old-style systems with local servers! Access from your store, office or home and see the status of your orders in real time!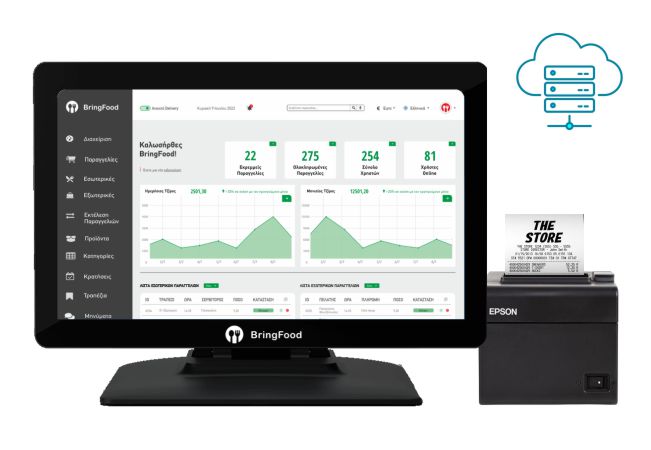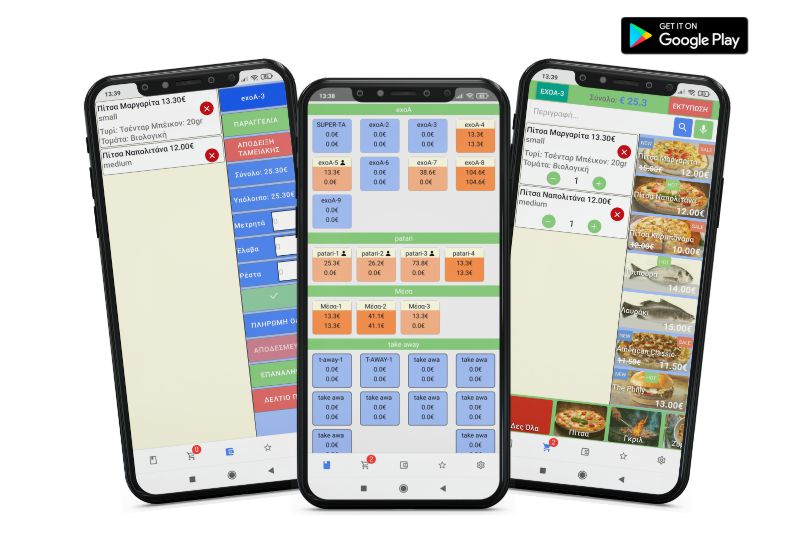 Android & iPhone App for Waiter (PDA)
Reduce errors, remove blocks and extras go - come with the unbeatable BringFood PDA app!
Wireless ordering

Easy and fast, with product images, instant modification and final order printing in the kitchen!

Table Plan & Transportation

See their tables and orders in real time. Easily make a partial or full transfer from one table to another!

Issuance of receipt / ticket

With the push of a button, enable your waiter to issue a receipt (extra) or order form!
FREE equipment with purchase of the ePOS package!
Because we know that the upgrade of your business goes through the machines first... we give you a complete POS station with computer, touch screen and thermal printer as a gift!
15" touch screen with excellent durability

The 15-inch LICON Touch Screen with spill & dust proof specifications is designed to work in the most adverse conditions!

Thermal printer

With EPSON's signature and lightning-fast print-to-order speed, it's the best tool for any catering business.

Lenovo Mini PC

As long as it doesn't take up space, it's even more powerful for any action you need to do since it has an i3 processor, 8GB RAM and a 256 GB SSD disk!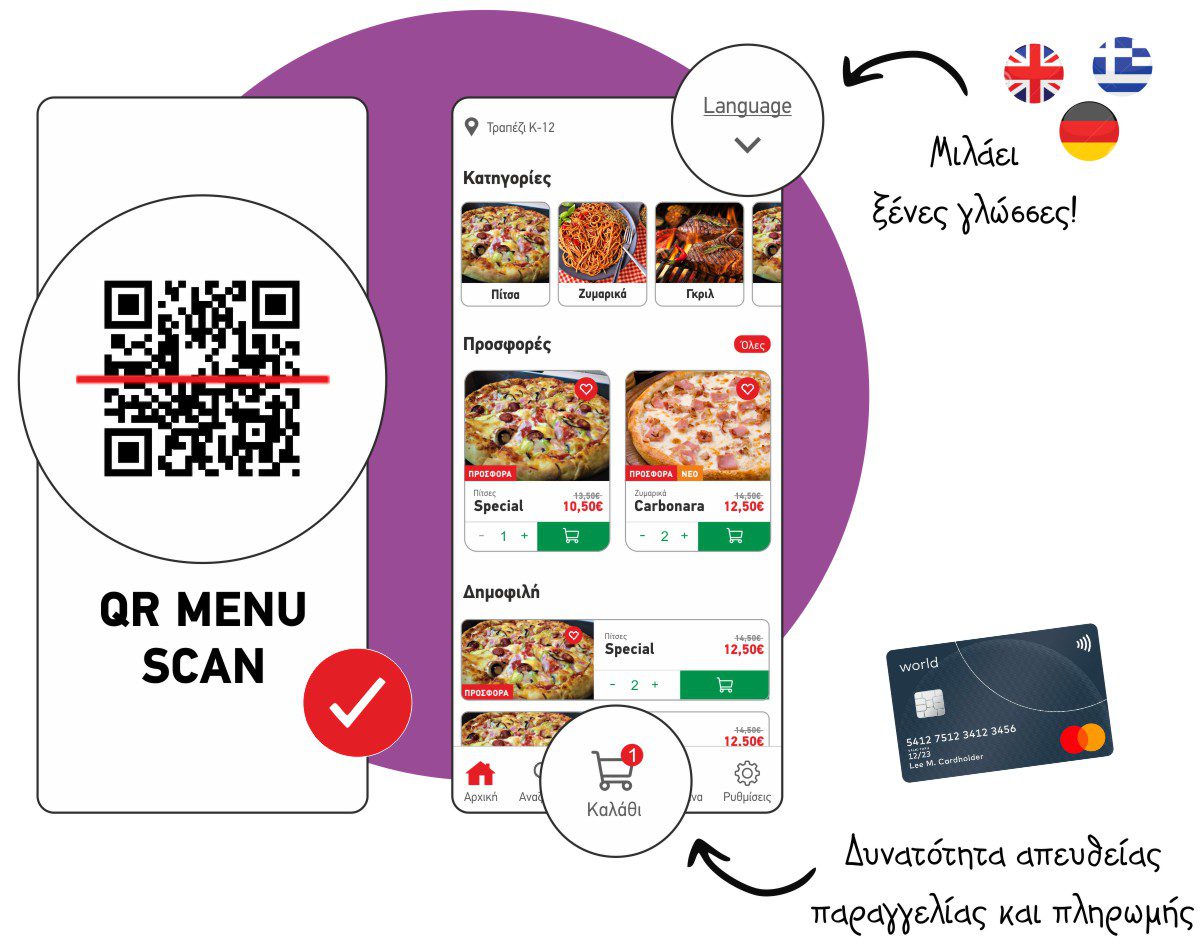 QR Menu + Order & Pay
Smart catalog with QR Code and possibility of ordering - payment by the customer (extra)!
Changes in real time

No more writing - deleting, since you can change anything in your catalog (prices, titles, descriptions, images) in real time!

Multilingualism

QR Menu with the option of choosing any language and automatic translation at the touch of a button!

Order & Pay

EXTRA!

Give the customer the possibility to order directly without the help of waiters, but also to pay directly online!
THE PROGRAM.
One screen, endless possibilities!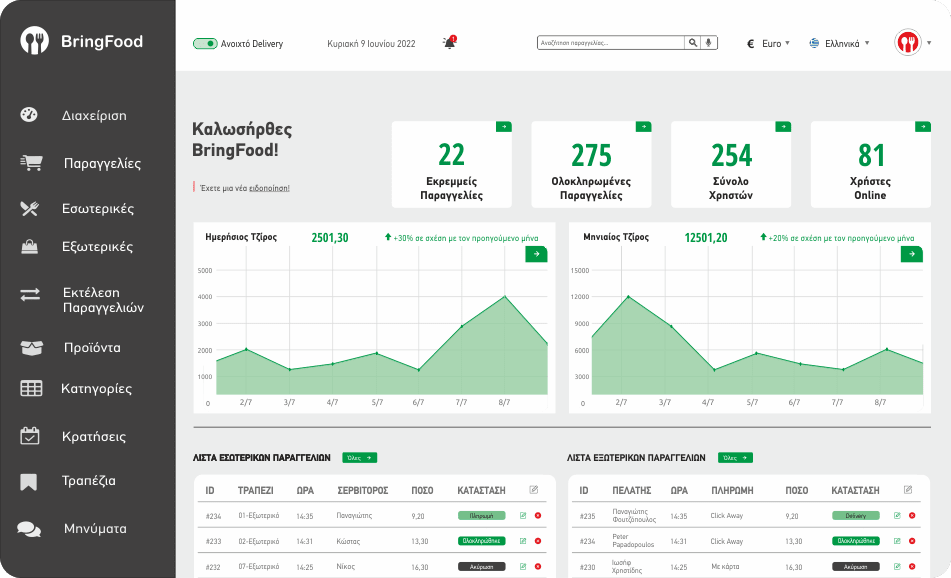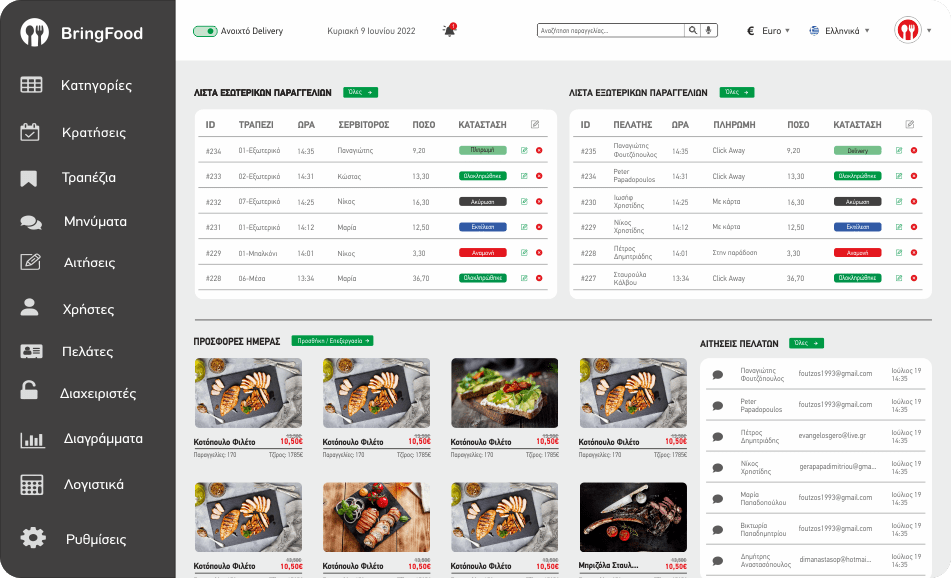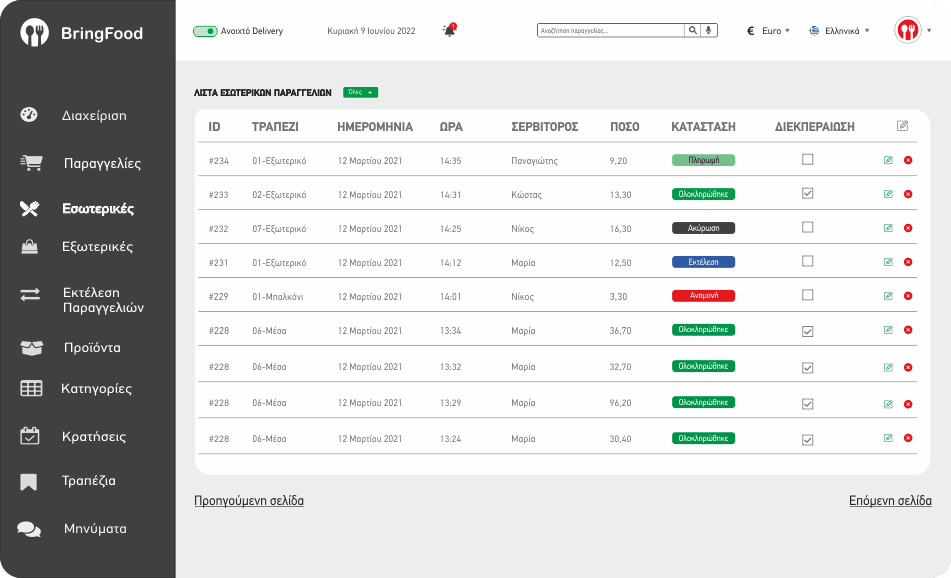 Combine additional features that will take your business into the new era!
Contact us to solve all your questions!
Add your Headline Text Here